Bernard Hopkins is at it again. Making history, that is. Two years ago, Hopkins became the oldest fighter in history to win a title by defeating Jean Pascal in the rematch of their first fight, which resulted in a controversial draw. He then lost his title in a 2012 rematch against Chad Dawson. On Saturday night, Hopkins broke his own record by beating Tavoris Cloud by unanimous decision for yet another belt. Hopkins is 48 years old.
Cloud came in to the fight with an unblemished 24-0 record and is 17 years Hopkins' junior. Many thought that age would finally catch up to Hopkins, but then again people have thought that for a long time and Hopkins continues to prove them wrong.
Hopkins has made a habit of proving people wrong. He was a clear underdog in his 2001 fight against the undefeated Felix Trinidad, a fight that he dominated before winning on a 12th-round TKO. He was a 3-1 underdog in his 2006 fight against Antonio Tarver, a fight Hopkins won decisively (scored 118-109 by all three judges). He was a 4-1 underdog when facing undefeated Kelly Pavlik in 2008. Many thought Pavlik would be the first boxer to knock Hopkins out. Bernard didn't get the memo and claimed a unanimous decision victory. And then he defeated Pascal in their rematch to become the oldest fighter to claim a title.
On Saturday night, the defying of odds continued. Hopkins produced a technical masterpiece, clearly dictating the pace of the fight and taking Cloud out of everything he wanted to do. He out-landed his much younger counterpart 169 to 139 and landed on 41% of his punches to Cloud's 21%. He opened a nasty cut on Cloud's eyelid that was incorrectly ruled an accidental head butt by referee Earl Brown, but it wouldn't matter. Hopkins became increasingly dominant as the fight continued.
While the fight lacked any devastating blows, it was entirely entertaining. There were several solid exchanges between the two, and Hopkins masterfully executed combinations. He used his knowledge and experience to pick apart his younger foe, and it was a joy to watch someone demonstrate such a mastery of his craft.
The fact that Bernard Hopkins, at age 48, can step into a boxing ring and not only be competitive, but decisively win, is absolutely incredible. It's a testament to his work ethic and to how well he has taken care of his body. Add to that the fact that he has 20 years of experience and knowledge fighting professionally, and you have a truly remarkable athlete.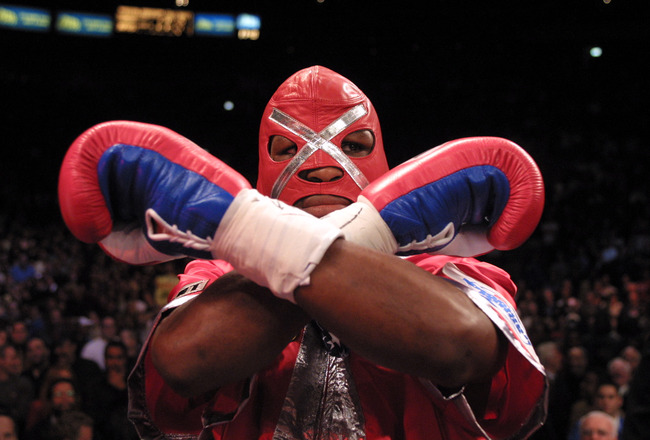 Partly because boxing has struggled to remain relevant, and partly because of his style, I feel that Hopkins has been greatly under-appreciated by the mainstream sports world. But whether he is winning fights that nobody gave him a chance to win, defending his middleweight title for a record 20 times, or not once but twice becoming the oldest boxer to claim a belt, Bernard Hopkins is showing again and again that he is one of the all-time greats.
Inevitably, father time will catch up with Bernard Hopkins, and he will have to hang up the gloves. In the meantime, I urge you to pay attention to this man and watch and enjoy him while you can. He has truly mastered his craft, and he continues to defy the odds. Just as he continues to make Philadelphia proud.