OK, show of hands … if I told you before the first pitch was thrown yesterday that one of the two starters for the Phils in their day/night double header with Florida would surrender just 1 run and 1 extra-base hit in 7 innings and pick up the win while the other would give up 4 extra-base hits, 4 runs and leave with his team trailing, how many of you would have guessed pitcher No. 1 was Kyle Kendrick and pitcher No. 2 was Roy Halladay?
Not me, that's for damn sure. Yet that's exactly what transpired yesterday here in the City of Brotherly Love. And I missed practically all of it due to work and life getting the way … though I did manage to see the best parts of game 2.
You see, late Tuesday night Paul "lil' Jon" Runyan texted me that he had an extra ticket to the day game Wednesday. Due to stupid work obligations and no notice, I really couldn't ditch out and go to the game even though I desperately wanted to. Then around midnight, he texted me again, waking me from my sleep, trying to convince me to go. But I really had to go to work yesterday morning, though I held out hope I could maybe take a half day and meet him and silver fox down there. Didn't happen. The work piled up and deadlines were fast-approaching. I had to stay put.
As disappointed as I was, I at least had the comfort of knowing I was missing out on a Kyle Kendrick game. I should have known better. I mean, so far this season I've been in attendance for one of Cole Hamels' two losses this season and one of Roy Halladay's three losses — unquestionably the worst outings for each of them — not to mention another shitty loss on a shitty night. So of course if I had gone I would have seen Kyle Kendrick, easily the worst pitcher in this star-studded rotation, throw a gem. It only makes sense, and by that I mean it makes absolutely no sense.
By the time I checked in on the score, the Phillies had an 8-1 lead, the weather was insanely nice and I was stuck in a freakin cubicle with neon lights and hating my life. Being an adult sucks so hard.
In my work mode, I missed out on Jimmy Rollins
turning his swag on high
with a three-run homer and two-hit, four-RBI game, Wilson Valdez going 3-for-4 at the dish including a bases-loaded, bases-clearing triple and Kyle Kendrick unfathomably pitching a 7-inning, 5-hit, 1-run, 5-strikeout gem to pick up the win. Oh, AND J.C. Romero and Danys Baez finished it off with allowing just one base-runner between the two of them. Unbelievable.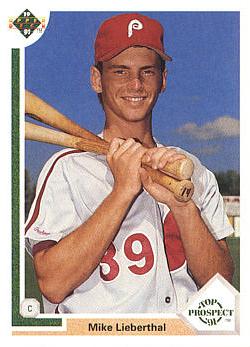 Later, right when the Phillies were about to start the nightcap, I had to leave for my
softball game
. So basically I missed everything in the game for the first 6 innings. But after our team managed to get a victory despite having just 9 guys to the opposition's full squad of 10, the team headed to the bar where we saw the final innings unfold.
Before we got there, we missed Roy Halladay uncharacteristically give up two runs in the first and two more in the fourth, and also Chase Utley driving in both Phillies runs with a double and a triple.
The good news is, the Phillies were saving their best for last, and we were able to see it. The Phils still trailed 4-2 going into the 9th, and in came Florida's closer Leo Nunez. He immediately got Dom Brown to ground out, but then Carlos Ruiz singled, followed by Ross Gload (I know, I thought he was dead too) getting a pinch-hit single right behind him. Gload was then replaced by Michael Martinez on the base paths, and up came Jimmy. Suddenly, there was life again in Citizens Bank Park. These are the spots that Rollins thrives on, and he looked like he was about to come through again. J-Roll absolutely smoked a ball right back up the middle. Off the bat, it looked like a sure single to center, possibly plating Ruiz but definitely getting Rollins on. Only he smoked it so hard that Nunez didn't have time to get out of the way of it, it bounced off his leg all the way to first base, and Rollins was out on an incredibly unfortunate ground out.
The good news was Ruiz and Martinez were able to advance, so any type of hit that left the infield would tie the game. The bad news was the Phils were down to their final out. However, right then and there, as Shane Victorino was stepping into the box, my buddy said he was definitely getting a hit and the Phils were definitely going to win, proclaiming that he could see into the future. He's an idiot, though Shane made him look like a genius, ripping a single back up the middle to tie the game. I have to admit, I'm as baffled as everyone else that the Phillies decided to keep Michael Martinez in the bigs seeing as he doesn't hit and really doesn't play, but dear god was he flying around the base paths. Sure, pretty much anyone would have scored on that hit from second with two outs, going right on contact, but still, he was flying. Michael Martinez is fast.
With the way Utley was swinging the bat last night and the game now tied, I'm pretty sure everyone within a 50-mile radius of Philadelphia thought the Phils were going to win this thing right then and there. Adam EatShit said immediately that Chase should take one and let Shane steal, which everyone in the bar agreed with. Best-case scenario, you have Victorino in scoring position, meaning a hit wins the game. Worst-case scenario, Shane gets thrown out and the Phils go into the 10th with Utley, Ryan Howard and Placido Polanco coming up. The Phils thought the exact same thing, as Victorino easily swiped second. Then Chase hit a tracer to left, but unfortunately right at Logan Morrison. On to extras.
Ryan Madson worked around a leadoff walk to put up a 0 for the Marlins, and everyone was hanging on to every pitch. To lead off the bottom of the 10th, Ryan Howard got hit by a pitch. But then Polanco flew out and Raul struck out. That put the game on the shoulders of the youngster
Dom Brown
.
Though Brown's numbers aren't overly impressive, the kid has looked really good. You can tell he belongs, and it's evident why he has been so highly touted. But at home so far this year, he's struggled more than he has on the road. And in that spot, in a tie game in the 10th with a chance to be a hero, it would be perfectly understandable if Dom tried to do too much, tried to hit a walkoff, didn't have the most patient approach. Instead, Brown worked an incredible at-bat, finally walking on 7 pitches after fouling off a slider with two strikes. It was one of the best pure at-bats for anyone on this team all season. That is an awesome sign for his development, that in that spot he can have an at-bat like that.
That brought up Curbball, and everyone knew he was going to come through. Chooch is as clutch as anyone on this team. And he was clutch yet again, smoking another single up the middle to plate Howard easily and walk away with a 5-4 victory. The bar was overtaken with cheers, we drank ourselves until closing and then it was off to bed.
In a bizarre day that saw Roy Halladay have a worse outing than Kyle Kendrick, the Phillies found a way to win both games. They've now won six games in a row, have a 5 game lead over the Braves in the division, and at 43-26 have the best record in all of baseball. Not bad for a team that "hasn't put it all together yet."
Don't look now, but the bats are waking up, and the pitching staff isn't going anywhere. The Phillies are who we thought they were. The best team in the National League, and right now, the best team in baseball.