No time to waste, because there was a lot going on dance-wise this week. First, Sergei Bobrovsky finally helped the Flyers win a shootout on Tuesday and proceeded to do a little dance after making the final save.
It brought back memories of Brian Boucher
doing a variation of the chicken dance
after defeating the Rangers in a shootout on the final day of the regular season two years ago with a playoff berth on the line.
Then,
ZWR mashed up Bob's dance moves with those of Cole Hamels
in a stroke of absolute genius.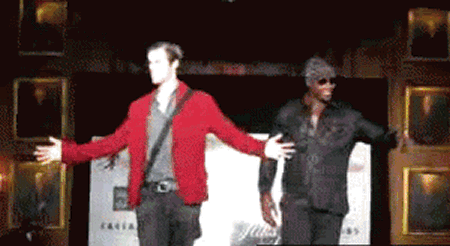 And finally, the Sixers announced they are bringing back the old warm-up song. Stomp your feet, Philadelphia.