I was out of it at work all day yesterday. Tired, sluggish, mind drifting. I couldn't wait to get home, wake myself up out of my haze, order some food and watch the Eagles host the Texans on the NFL Network's stupid Thursday night game. Then at about 6:40 p.m., as I'm in mid-stretch in preparation of hitting the treadmill, my phone rings. For some reason, I decided to see who it was and answer, normally not something I do as I'm preparing to go for a run. Boy am I glad I did.
Just a scant hour and 40 minutes before scheduled kickoff, Adam EatShit calls to tell me some guy at work just gave him a ticket, free of charge, and wanted to know if I wanted it. There was just one catch — it was a lone ticket, meaning I'd have to sit "by myself" without anyone I knew. It took me about 2 seconds to accept. What kind of fool would turn down a free ticket? He made me an offer I couldn't refuse.
Of course, I was bemoaning the fact that now, instead of relaxing and watching the game in the warm comfort of my home, I would be freezing my nuts off in 30-degree weather. Actually, I didn't care about that at all. Hurriedly I started to get dressed — four pairs of socks, two pairs of pants, a T-shirt, long-sleeve shirt, two hoodies, Jerome Brown jersey, boots and two winter hats and a pair of gloves just in case. Before long, I was out the door and on the subway headed down to the Linc.
I arrived about an hour before kickoff, met up with Adam to get my ticket, saw The Charles briefly, downed a beer and headed in. Then I hit a god damn roadblock. I've been to many Eagles games over the years, including a ton at the Linc. I know that as game time gets closer, it becomes a pain to enter the stadium. That's normally why I like to get in relatively early. But I've never experienced the trouble I had last night getting into the stadium. It was just awful. I got ready to go in a good 40 minutes before kickoff, and it took me damn near that entire time just to get into the building because of the backup. Several people in line told me the Linc is by far the toughest stadium to get into that they've been to, with some of them having gone to games at 7 or 8 stadiums or more. It's a real pain in the ass, never more so than last night.
Thankfully, I fought my way through and got to my seat just as the kickoff was taking place, but the Eagles really need to figure out a better way to securely get fans into the stadium in a timely fashion. And the security guards who do the patting down could be a little fucking faster.
Regardless, I found my way to my seat, an aisle seat no less — section 228, row 16, seat 1 — in time and took in the game. Plus, I had the added bonus of having the seat next to me vacated the entire game, meaning I had a built-in buffer and an aisle seat. It was pretty fucking awesome, though I'm not sure what the guy who gave Adam the ticket did with the other one. Because I know plenty of people who would have loved to take it. Either way, it was quite nice for me, and the section was pretty good too. The guys in front of me were season ticket holders who knew their shit and were very friendly, and no one else really bothered me. The only downside was the fact that there were beer guys coming up and down the aisle, clogging things up and making it difficult to see with all the people trying to get around them. But I managed just fine.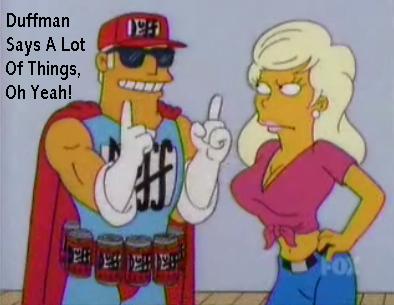 The way the game started proved to be foreshadowing for the way the rest of the game would play out. For starters, the Eagles finally looked competent on special teams, as Jorrick Calvin — who really, really sucks by the way — returned the opening kickoff for a touchdown. Only he didn't because it was called back due to a pretty obvious holding penalty on Clay Harbor. Thus the theme began for the Eagles and their penalties, something that's become far too commonplace this season. In all the Eagles finished with 11 penalties for 85 yards last night, several of which extended Houston drives or backed the Eagles up incredibly far. Sitting in the cold stands, I swear it felt more like 20 penalties or more. Terrible.
But the Eagles did offset the bad with a very, very good drive, easily marching down the field 88 yards in 11 plays that took 6:50. On the first play from scrimmage, Vick hit a wide open DeSean Jackson for 30 yards. Clearly Jackson came ready to play after a short week. The big plays didn't stop there. Vick hit LeSean McCoy for 16 yards, Brent Celek for 20 and Jeremy Maclin for 12, finally capping the drive off with a touchdown pass to LeSean. It all looked so easy.
After the Texans responded with a field goal, the Eagles offense picked up right where it left off. Calvin somehow miraculously had another good kickoff return, this one for 31 yards. First play, LeSean gains 12. Three plays later, Vick hits DeSean for another big gainer, this time 21 yards. Before you know it, McCoy's fighting his way into the end zone for his second touchdown of the game to cap off yet another impressive 11-play drive — 72 yards in 5:18 to give the Eagles a 14-3 lead. Two possessions, two long drives, two touchdowns. The Eagles were making it look effortless.
When the Eagles stopped the Texans and then added a field goal to go up 17-3 — thanks to a 34-yard pass to Maclin — the game looked to be in the bag. The Eagles had already limited a potent Houston attack early, and the Texans showed absolutely no signs of being able to slow down the Eagles.
Then all the sudden things took a turn for the worse. After David Akers banged home the 36-yard field goal, I went to take a piss. I got back to my seat when the Houston offense came back onto the field. Too bad the Eagles defense didn't show up. Matt Schaub made three clutch throws, hitting Kevin Walter for 14 yards, Andre Johnson for 42 yards and then tossing an 8-yard touchdown pass to Jacoby Jones. On the drive the Eagles defense looked like swiss cheese. There was no pressure to hurry Schaub and no coverage whatsoever to speak of —  something that reared its ugly head quite emphatically last week against the Bears and never left after this drive.
Though after being stopped for the first time on offense, the defense did come up with a huge play. With less than two minutes remaining, Trevor Laws got spun around, but as he turned back to Schaub, the West Chester native tried to float a pass over him. Laws somehow alertly got his hands up and actually intercepted the pass in one hell of an athletic play. He did fumble the ball as he returned it, but luckily Trevard Lindley was there to pounce on it.
I don't know exactly what lit such a fire under Laws' ass, but he's been a pleasant surprise this year after underachieving in his first two seasons.
The Eagles took over with great field position at Houston's 18 and had a tremendous opportunity to step on the Texans' throats. Instead, they had to settle for a field goal again, making it 20-10 at halftime instead of going up two touchdowns. It was a missed opportunity, but still a good half.
The third quarter was not good. At all. Following the precedent set on the Texans' first-half touchdown drive, the Eagles' defense simply failed to show up to start the second half. No one got any pressure whatsoever up front, giving Schaub all day to pick apart a battered and weak Eagles secondary. He did just that, as the Eagles compounded the lack of pressure with a lack of coverage. The Texans did a wonderful job mixing in the run and the pass, and Schaub was shredding the Eagles by dumping down easily to the tight end or finding pretty much any receiver in single coverage.
Dimitri Patterson is right now the only competent cornerback the Eagles have with Asante and Ellis Hobbs out, not that Hobbs was any good when he was healthy. Joselio Hanson is being exposed for what every Eagles fan knew he was — an adequate nickel corner who simply cannot be on the field every down. And Trevard Lindley is a disaster. The rookie has no business being on an NFL field right now. He's just not ready.
The thing that compounded all that was Sean McDermott's baffling coverage schemes. With the Eagles only having three true corners healthy in Patterson, Hanson and Lindley, the Texans kept lining Andre Johnson up in the slot. Instead of sliding coverages or doubling Johnson, most of the night McDermott just left him to be covered by a safety or occasionally even Ernie Sims. It was baffling, and fucking stupid. More times than I care to count, Quintin Mikell was matched up one-on-one with Andre Johnson. Quintin Mikell. The same guy who has made only handful of good plays since Brian Dawkins headed to the Mile High City. Then, when the Eagles did have a corner on him, it was still in just single coverage. Even when Patterson was doing a fairly good job staying with Andre, Johnson was still making plays. Because he's Andre Fucking Johnson. You can't put single coverage on him unless you have Nnamdi, Revis or Cromartie, and even then it's a gamble.
Unsurprisingly, Johnson caught six passes for 149 yards. And the Texans started to roll. Taking a cue from the Eagles, Houston took the opening second-half possession 79 yards down the field in 11 plays, with Arian Foster scoring on a 13-yard touchdown.
Then the Eagles came out on their first possession in the second half and didn't call one run play. On first down, Vick did rush for 13 yards, but it wasn't a called run. Then he hit Celek for 7, threw an incomplete pass, and on 3rd and 3 threw an interception that equated to a great punt, pinning Houston at its own 14.
The Texans actually decided to use their heads and keep Philadelphia off-balance, running it behind Foster on three straight plays after an incomplete pass to get a first, then opening up the play-action. Schaub made it look easy marching Houston right down the field again, this time in 13 plays that covered 86 yards and took 6:23 off the clock. It was finished with a touchdown run by Foster, who while not exploding for many big plays, helped wear down the Eagles' D and scored two touchdowns. It was the same old, same old with the defense, failing to get pressure — minus one Mike Patterson sack — and looking horrible in coverage. Though to be fair, the drive was aided by a 31-yard pass to Andre Johnson on 3rd and 17 in which it looked like Johnson pushed off of Dimitri Patterson to create separation. But still, it was 3rd and god damn 17, and the Eagles gave it up. And Johnson was single covered. On 3rd and 17. It made no god damn sense. Sean McDermott is a horrible defensive coordinator. No one can convince me otherwise.
Just like that, the Eagles were trailing. 14 straight points by Houston, and the offense somewhat sputtering. I was finally beginning to feel the cold. Thankfully that wouldn't last long, and it was largely due to two men more than any others, with a nice helping hand by two more.
I'm not entirely sure what more we can say about Michael Vick at this point. The man has been tremendous all season, and he was tremendous again last night. Yes, he did make some truly baffling throws trying to squeeze a couple balls in that he had no business throwing, but for the most part he was smart and dynamic again. Facing a 24-20 deficit in the fourth quarter and all the momentum in Houston's favor, Vick didn't panic. Instead, he calmly led his team right back down the field, hitting Brent Celek for 9 yards and DeSean Jackson for another huge 33-yard pass and put the Eagles ahead with a QB sneak touchdown.
On that drive, he got a helping hand from LeSean McCoy, who led the drive off with a 5-yard run and then weaved his way for 9 more on a catch to set up Vick's TD run.
And after the Eagles held Houston and got the ball back, LeSean took a seemingly harmless screen pass 40 yards as the Eagles looked to ice the game.
The two were truly awesome last night. When it was all said and done, Vick had yet another 300-yard passing game, throwing for 302 yards on 22-33 passing, tossing two touchdowns and just the one "punt" interception. He also added 48 yards on the ground and another score. Meanwhile, LeSean gained 44 yards rushing and had a touchdown to go along with 8 catches for 86 yards and a score to lead the Eagles in receiving. Those two men were spectacular, just as they have been all season long.
And they got a helping hand from DeSean Jackson and Brent Celek.
DeSean finished just behind LeSean with 84 yards receiving, and all three of his catches went for over 20 yards. He had the 30-yarder on the first play from scrimmage and a 21-yarder on a 3rd and 3. Both helped set up the first-half touchdowns. And then after Houston took the lead, he had a 33-yarder that led to Vick's go-ahead score. Big, clutch plays from DeSean.
But no play was as clutch as Brent Celek's final reception of the night. In the box score, Celek's numbers from last night look modest: 4 catches for 55 yards. But that doesn't tell the whole story. Three of his four catches went for first downs, two of them coming on third-down plays. The first was a 20-yard reception on 3rd and 9 on the opening drive, a huge play that was necessary for the Eagles to take the 7-0 lead. And his last was a thing of beauty.
The Eagles were up just a field goal when they took over with 10 minutes remaining. Following McCoy's 40-yard screen pass and 20 yards on two carries by Jerome Harrison — who has become quite the good backup running back here in Philadelphia I might add after his breakout 2009 season in Cleveland — the Eagles had the ball at the Houston 9 with 7:30 remaining. Then they committed a false start, backing them up to the 14. On the very next play, Michael Vick had his facemask grabbed by Mario Williams, or it appeared so, and ran for a few yards. A penalty marker came out, and everyone in the stadium thought it was a personal foul for a facemask on Vick. Instead, King Dunlap, who was forced into action when Winston Justice got injured, was called for a hold. A hold that didn't seem to exist, mind you, but a hold nonetheless. That's it. No penalty for the facemask on Vick.
I couldn't believe it. No one in the stadium could. Regardless of whether or not Dunlap held Williams (I still don't think he did), and even regardless of if Williams got Vick's facemask or not, there should have been a flag on Williams. Why, you ask? Because even if he missed the facemask (I think he grabbed it), he most certainly got a piece of Vick's head, and a good piece of it. That's contact to the head of the quarterback, and by rule a penalty, especially if
it's Peyton Fucking Manning
.
But because it was Michael Vick and not the NFL's Golden Boy, no flag. So just to be clear once again — if you tap Peyton Manning's helmet barely in a fashion that doesn't affect the play whatsoever, it's a 15-yard penalty. If you grab Vick's head/facemask, it's not a penalty. If you tackle a wide receiver, it's a $40,000 fine. If you punch a guy in the head, it's a $25,000 fine.
What's the moral of this story? Roger Goodell is a cock. A big, douchey cock. And I hate him and his army of terrible referees. The NFL sucks such complete balls. And oh by the way, Trent Cole got called for a roughing the passer on Schaub for the whole Tom Brady rule, where a player on the ground can't go for the legs of a QB because oh no Tom Brady got hurt once, even though Cole hit Schaub as he was throwing the ball. Fuck you, NFL. You might as well just let Brady and Manning make all the fucking rules, you fairies. Ridiculous. Just ridiculous.
Anyway, where were we? Oh yes, Brent Celek's play. After the back-to-back penalties, the Eagles went from the Houston 9 to the Houston 24. After an incomplete pass on 2nd down, they faced a 3rd and 19. Vick dropped back, hit Celek well short of the marker — but Celek fought tooth and nail to get there, was spun around but not down as he was on top of a defender, and lunged forward in an awesome individual effort to pick up the first down. The horrible officials originally marked Celek short, and everyone in the damn building urged the worst challenger in the history of the NFL to throw the damn red flag, led by none other than Celek himself. We all watched infuriated as Andy just stood there with his fat ass, looking and waiting and looking with the red flag in his hands. Being that he is statistically the worst coach ever at challenging plays, it wouldn't have shocked anyone to see that fat fuck put the flag back in his pocket. But Reid did know what he was doing, waiting for the play clock to wind down, then throwing it.
Rightfully, the play was reversed, the Eagles were awarded the first down, and two plays later, Vick hit Owen Schmitt (another nice mid-season pickup) for the touchdown that would ice the game, 34-24 Eagles.
Still, this is the Eagles we're talking about, and it wouldn't be an Eagles game without Andy and Marty doing something truly moronic to piss me off. They had already used two timeouts in the first half at horrible times, but that didn't top this. Up by 10 with 3:17 left and Houston already exhausting all its timeouts, the Eagles just needed to run the ball and keep the clock moving. They did that on first down, losing 6 as no one blocked. Then they rightfully ran again on 2nd, burning more time. But facing a 3rd and 11, stupid ass Marty and Andy call a god damn pass play, it's incomplete and the clock stops with 3:09 remaining. The Eagles could have essentially run the clock down to the two-minute warning and given Houston practically no time left to do anything. Instead, thanks to a fucking retarded call, they stop the clock and give the ball back to the explosive Texans with three minutes remaining. That's a lot of time, even with no timeouts, when all you need is a touchdown and a field goal. Andy and Marty failed to realize this, because sometimes these two really good coaches are dumber than the 18-year-old in 8th grade.
Sav did pin Houston at their own 11, but just to make things a little more annoying, the Eagles gave up 39 yards on the first play to Andre Johnson. Luckily Nate Allen forced Schaub to fumble on a great blitz, Darryl Tapp recovered and the Eagles actually ran the ball and milked the clock the rest of the way to come away with the 10-point victory, but that was still a fucking awful play call.
The good news is the Eagles won, stayed atop the NFC East and the offense looked really good for the most part. Vick and LeSean were awesome. DeSean and Celek had several big plays. Maclin continued to be quietly consistent and efficient. And the offensive line actually handled themselves really well, with Jason Peters completely manhandling Mario Williams most of the night.
The bad news is this defense sucks donkey balls, especially without Asante Samuel. Yes, the Texans have a very good offense, and they did limit them to 24 points, but still. The defensive line got absolutely no pressure at all, and the cornerbacks are awful.
Brandon Graham hasn't done a damn thing this year. Nothing. He's been completely invisible, making the Eagles' decision to move up and take him over a guy like Earl Thomas even more maddening than it was at the time. I mean, Nate Allen got off to a great start before he was hurt and should be a very good player, but my god, Earl Thomas has been great in Seattle. He has 63 tackles and five interceptions, just two behind Asante, who leads the NFL with 7. I'd much rather, at least right now, have Earl Thomas and some other second-round pick than Brandon Graham and Nate Allen. And I certainly would love to still have Sheldon Brown. The defense would look a whole lot different with Brown in the secondary to make plays alongside and Asante, and the absence of Samuel these past two games wouldn't have hurt as much.
Then again, no one really expected the Eagles to be doing what they're doing this year, and hindsight is always 20-20. When you're complaining about a team that's currently 8-4 and leading its division, things are going pretty good. It's been a fun ride through 12 games so far, and there are still two matchups with the hated Cowboys, a rematch with the Giants up 95 and Brett Favre throwing gift interceptions to come.
The NFL still infuriates me though.