Or should I say, who's the point? Sure, today, the big news in the NBA is centering on the injuries to Amare Stoudemire, Kevin Garnett, Danny Granger and Manu Ginoboli. Well guess what, I don't give a shit about any of that. There's important point guard news going on, some Philadelphia-related.
For starters, Jameer Nelson's season is
officially over
, and that sucks big time.
Jameer was having by far his best season as a pro, rivaling his incredible senior season at St. Joe's. But thanks to that stupid shoulder injury, Jameer had surgery yesterday and will require 4-6 months of rehab. Very unfortunate.
But, with its title hopes hanging in the balance, the Magic went out and traded for
Skip to My Lou
Rafer Alston to fill the void in the meantime.
Well, the Rafer trade didn't just affect one native Philadelphia-area point guard … it affected two. As part of the three-team trade between Orlando, Houston and Memphis, Kyle Lowry was shipped to Houston to replace Alston, and the Rockets have high hopes for the former Villanova standout.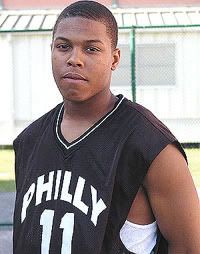 Personally, I love this move for Lowry, who was stuck behind Mike Conley in Memphis and never really got the chance to shine on a shitty Memphis squad. In Houston, he'll be running the show for guys like Ron Artest, Yao Ming and of course, Brent Barry. Hopefully he can establish himself as a solid NBA point guard down in Texas.
And while all this point guard chatter has revolved around some Philly-centric guys, there's also the fantastically tits news that the one and only true Jason Williams has
filed for reinstatement
.
Please, someone, anyone, sign him.