Yesterday, it was approximately 8,000 degrees here in Philadelphia. Maybe 9,000. When work was done, all I wanted to do was go home and relax in the air conditioning. One problem: the El wasn't running eastbound.
Why, you ask? At the time, I had no idea. All I know is a police officer was there yelling that there were no eastbound trains, only westbound. I asked him why, and he said something happening at 8th Street. Turns out, some
bitch decided to jump in front of a train
:
Subway service between the 15th Street and Spring Garden Street Stations was shut down for several hours starting just before the afternoon rush yesterday for an investigation into an apparent suicide at the Eighth Street Station, a SEPTA spokeswoman said.

According to agency spokeswoman Sylvana Hoyos, an unidentified woman jumped in front of an eastbound Market-Frankford El train around 3:20 p.m.

The unidentified woman was pronounced dead at the scene.

SEPTA provided shuttle-bus service between the 15th Street and Spring Garden Stations during the shutdown. Train service resumed around 6:30 p.m. - Robert Moran
I hope this unidentified woman is rotting in hell. I know how SEPTA works, so I wasn't about to wait a half hour for a stupid shuttle bus that would take another half hour or more to get near my house. Instead, I hopped back on the Broad Street Line and got off at Girard, then proceeded to walk the 20 or so blocks, in the scorching heat, to my house. Oh, and did I mention I was the only white person in sight for 15 of those blocks?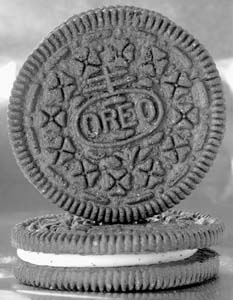 On my walk, I passed by a bank that puts up the temperature on those time/temperature signs. It said 98 degrees. By the time I got to my house, I was a sweaty mess. My clothes were drenched. Frankly, it looked like I had just jumped in a pool with all my clothes on. Disgusting.
The moral of the story is if you're going to kill yourself, fine. I have no problem with that whatsoever. More power to you. But don't be a selfish asshole and ruin everyone else's day. Do what any considerate person would do: Shoot yourself in the head, jump off a tall building, hang yourself, overdose on sleeping pills … anything but jump in front of a train, thus ruining everyone else's day that relies on trains for transportation. Selfish bitch.
Let's link …
-Ever wonder why Tony Dungy is so nice to Michael Vick?
KSK solved the mystery
, and no, it's not because Dungy is a swell guy.
-
Spence really misses Cliff Lee
, as do many Cleveland fans I'm sure.
At least they still have LeBron. We're stuck with Iguodala and Brand.
-Usain Bolt,
still pretty fast
:
-Eight Five is
now a kicker
:
-A
George Lynch commercial
? Yes, please.
Uh, I don't see a future in acting for Georgey boy.
-Brandon Jennings and Kevin Love, at the
Elite 24
Midnight Run
:
-Who says
white men can't jump
?
-Aaron Maybin
finally signed
with the Bills. Now Buffalo has a chance to finally realize that all Maybin has in his arsenal is a speed rush. The guy had a great season for Penn State last year, don't get me wrong, but he can't stop the run, can't overpower anyone and has exactly one move — the speed rush. He had to leave after last season because his stock was never going to be higher. I hope he proves me wrong, but something tells me the Bills faithful will be proclaiming him a bust in a year or two.
-A
letter to Big Ben
.
-
Another way
Bobby Bowden can catch, and pass, Joe Paterno:
Bowden-Prostate: Never mind that now. I have 42 wins as a head coach in the Arena League, Bobby. Meaning even with the vacated wins gone, you'd be 27 up on Paterno. If they can count the wins from Samford in your record, certainly they can count games your own dear prostate won coaching Arena League Ball.

Bowden: Hoo-wee! Let's celebrate!

Bowden-Prostate: How?

Bowden: [/falls asleep, loses to Wake Forest.]
-
Ten things
Mets fans can do at Citi Field.
-Want to see some fantastic basketball photos? Go
here
, via
Ball Don't Lie
.
Last night, I wound up watching much more of the Phillies game than the Eagles because, as you know, the Phils game was incredibly entertaining while the Eagles game was not. However, Donovan's touchdown to DeSean was a thing of beauty (1:10 in):