Check out
SLAM's Fresh 75 2009
ranking the freshmen entering college basketball for the 2009-10 season. Philly is all over this thing:
11 Mouphtaou Yarou 6-10 PF/C Montrose Christian (MD) Villanova "Mouph" is the man in the middle 'Nova has been missing seemingly forever under Jay Wright.

…




14 Maalik Wayns 6-2 PG Roman Catholic (PA) Villanova Wayns may have to wait his turn to run the show, but even with all of the guards in the rotation, he should be heard from often as a freshman.

…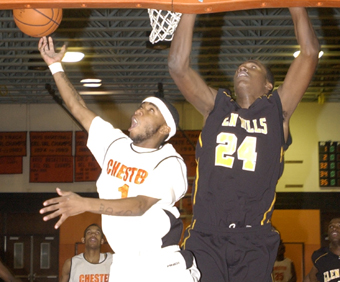 18 Aaric Murray 6-10 C/PF Glen Mills (PA) La Salle An under-the-radar recruit going to an under-the-radar program, but Murray shouldn't be anonymous for long.

…




20 Dominic Cheek 6-6 SF/SG St. Anthony (NJ) Villanova After playing on a deep and talented high school national championship team as a junior, Cheek will know how to make the most of his opportunities.

…




45 Dalton Pepper 6-6 SG/SF Pennsbury (PA) West Virginia Pepper, a tough, rugged and versatile scorer, is an excellent fit for Bob Huggins' team, and should be a player opposing Big East fans love to hate.

…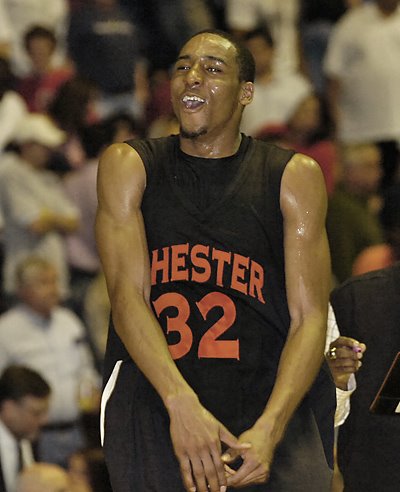 67 Rahlir Jefferson 6-7 SF/PF Chester (PA) Temple Jefferson's athleticism and tenacity on the defensive end are the hallmarks of his game, but his upside indicates he could become much more than a role player for the Owls.

…




69 Isaiah Armwood 6-9 PF Montrose Christian (MD) Villanova Armwood's size, athleticism and versatility allow him to keep up the pace with Nova's quick guards and still have an effect in the paint.
Philly is representing for sure.