As
I predicted
, the Phillies took care of the Pirates in all three games to head into the All-Star break on a five-game winning streak fresh off a 9-1 homestand.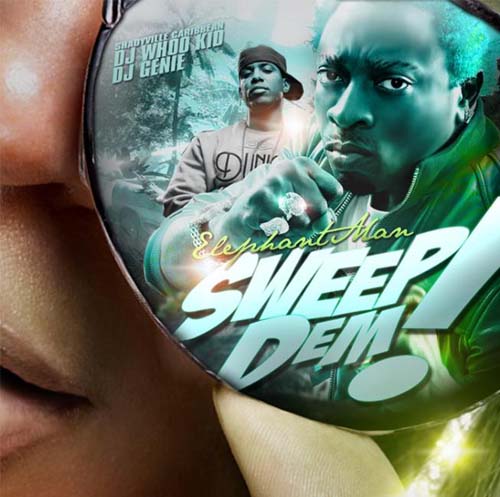 It all began Friday as Joe Blanton outdueled All-Star Zach Duke to pick up the 3-2 victory. I watched the majority of the game at silver fox's house, as J.C. Romero and Brad Lidge closed out the game. Then we went to go see "Public Enemies."
Judging by the trailer, I thought this movie would be all sorts of sweet. Awesome story based on the real life of John Dillinger, played by an excellent actor with a very good cast. How could this movie not be awesome, right? Wrong.
"Public Enemies" wasn't necessarily a bad movie, but it was, in the infamous words of Peter Griffin, two and half long, boring, boobless hours. Silver fox's roommate summed it up best: It was like watching one long, high-budget A&E Biography. Not that there's anything wrong with A&E Biographies. There isn't. I just would have preferred not to pay $10.25 to go watch one. The movie, which is marketed deceivingly as an action movie based on John Dillinger's life, is actually a romance film with entirely too many long scenes of people just gazing at each other. I was supremely disappointed in this flick to say the least.
At least I made up for it by watching It's Always Sunny Philadelphia afterward. Can't wait for that show to return.
On Saturday, I had myself some options as to what to do: go to
Reading Terminal Market to check out Man v. Food
, play in my friend's poker tournament or just relax and figure things out. Seeing as I didn't get to sleep until roughly 4, 4:30 Friday night/Saturday morning, I was feeling the sleep in/relax and blowing off the other things. I'm a lazy human being.
Then, my phone rang at 9:30 in the morning. It was my friend imploring me to head to his poker tournament, complete with a keg of beer beginning at noon. In Bucks County. Shockingly, I didn't feel tired, so I agreed and left at 10:30.
When I arrived, there were tables set up, poker chips laid out and a keg … of Natty Ice. Oh yeah, this was going to be a great day.
The tournament was actually a really good time, and I finished third, meaning I won my $50 entry fee back. Awesome. I'd almost rather lose my money than be in that long and not even win any money, but then again, all the losers were telling me to shut up. I hadn't lost any money either. Yet.
After the tournament, we spent the rest of the day getting drunk and gambling on everything … more cash games of poker with the dealer picking the game, beer pong, horseshoes. You name it, we bet on it. Sadly, I lost my $50 and then some in Acey-Deucey, easily the worst game in poker history. I hate that fucking game. I hit the bumper four times, thus doubling my bet, four times … including getting a 2 on an Ace-2. Seriously, fuck that game.
At least I earned some redemption in horseshoes, pulling off the feat of being the only team that had both players nail ringers in the same game. Yeah, we're all sorts of good at throwing shoes.
The bad part about my Saturday drunken gambling fest — I missed every last second of the Phillies' fantastic comeback. From Cole Hamels sucking to Ryan Howard hitting bombs, from Raul Ibanez picking up where he left off to Matt Stairs hitting a bomb, from Jimmy stealing three bases to Paul Bako getting the game-winning hit, I missed every damn play.
I did see the highlights later, and man, Howard killed that freakin pitch to tie it. Unfortunately, I didn't see it live. Shame on me. To top things off, I wanted to leave and head back home roughly around 8ish, only to find myself still too drunk to drive home. At least I had the sense to stay put.
But even more unfortunately, when I was all sobered up and ready to head home, it was in the middle of a God damn monsoon.
It was easily the worst driving conditions I ever braved, probably not the smartest idea. But I did get to witness something eery. As I left my friend's house, it was pouring buckets. Wind whipping, rain falling faster and harder than I could imagine. Then, I get to Lansdale, and it's not even raining at all. Not one bit. Everything looked calm. By the time I got to the turnpike, it was back to the insane monsoon again. That was weird.
Even the highways were flooded, and I was forced to not top 45 miles per hour the entire way. I wouldn't recommend driving in those conditions, and I don't plan on doing that ever again. But I did make it, thank heavens. And I even found a good parking spot by my house. Things looking up me.
It all culminated with a nice, relaxing Sunday. Thanks to
Pedro Feliz's first-inning grand slam
, the Phils were front-running the entire game, leading 5-0 after one. That's all they needed, as J.A. Happ pitched extremely well yet again, improving to 6-0 on the year, and Madson and Romero closed things out to complete the sweep of the AAA Pirates.
Then silver fox ventured down from his hole in Manayunk to watch some of the TV. Of course, we decided we needed some cheese whiz in our diet, so we drove through center city on down to south Philly and ate some Pat's, then drove back between every retard driver that took up two lanes and stopped at invisible stop signs. At least the cheesesteak hit the spot.
Healthy eating people. That's important to learn.
Anyway, it's so crazy how quickly the tides can turn in baseball. A month and a half ago, the Phils had the second best record in baseball. Two weeks ago, the team was in a horrible funk, barely over .500. At first, they couldn't win at home. Now, after a 9-1 homestand to wrap up the first half, the Phillies sit 10 games over .500 at 48-38 with a 4-game lead in the division over the Marlins, and they have six games in the loss column on any other NL East opponent, putting them in the driver's seat the second half.
Though as we've seen, that road can take all sorts of twists and turns. And sometimes, it can even get flooded.