No, I'm not talking about golf.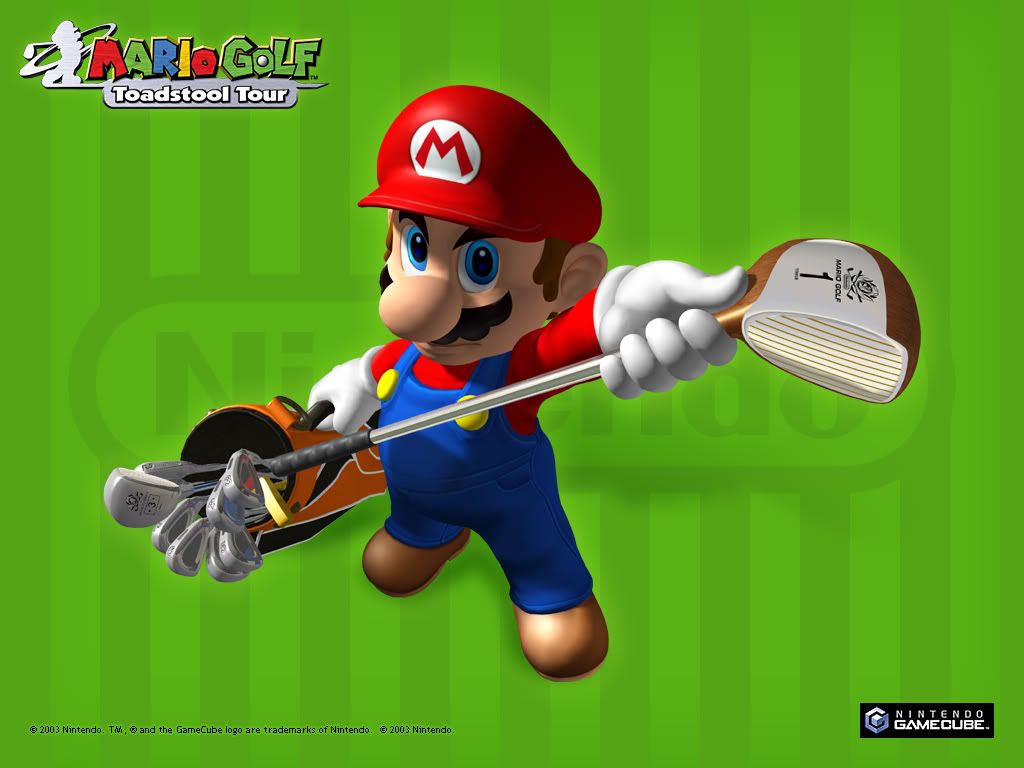 So without further ado …
-I like the way
Les Bowen thinks
:
So here I sit, again, as the fan-base invective rains down, because I feel compelled to point out that, gee, if every pass really was 10 feet behind the receivers, how did McNabb throw for 375 yards Sunday? How many yards would a "good" quarterback have thrown for, exactly? And if he can't lead a team to victory from behind, how did that 18-point, third-quarter Cardinals lead turn into a one-point deficit? Mirrors?

Should McNabb have demanded to play linebacker or safety after he threw a very fine pass 62 yards to DeSean Jackson to put the Eagles on top, 25-24, with 10 minutes and 45 seconds left? Because that was where the game got away, with Jim Johnson's defense on the field.

Yeah, two of McNabb's last four incompletions were bad throws. But the fourth-down try bounced off Kevin Curtis' hands, after Curtis was tripped by Rod Hood. That's McNabb's fault, too, I guess. He should have anticipated that happening and thrown elsewhere. Or tucked the ball and run the 47 yards needed for the touchdown, then kicked the extra point, to ensure David Akers didn't miss again.

Some of the sour e-mailers are easy to respond to, the old-school McNabb haters from the Rush Limbaugh days, because they overstate and make themselves ridiculous. They demand to know what game you were watching, and then they demonstrate that they were watching a game McNabb can never win, played out only in their poisoned minds. McNabb was not terrible Sunday, he did not choke. In fact, he was pretty good - good enough to win, on a day when the defense wasn't.

…

Remember when the Rams thought Warner was washed up, at McNabb's age right now? (And how are the Rams these days, by the way? )

Warner was an injury-riddled turnover machine, there and then for the Giants, behind a bad offensive line, throwing to Ike Hilliard and Amani Toomer. I don't recall the Eagles having a lot of trouble with that version of Warner.

Of course, the difference is, you know Warner can win a Super Bowl, because he did it. And you know his opposite number in the game coming up in Tampa, Steelers QB Ben Roethlisberger, can, for the same reason, even though Roethlisberger was about as effective in Super Bowl XL as McNabb was Nov. 23 in Baltimore. (Big Ben's Super Bowl passer rating was 22.6. Yet he can "win the big one." Because his defense could.)

I stand by what I said yesterday: From here, the most logical course would seem to be to cross your fingers, give McNabb the contract security he seeks, and find some help for him - up front and in the backfield, for sure, and at wideout, if a difference-maker is available.
-The Patron Saint
speaks
:
I can also say that I was drafted one pick BEFORE Manny Ramirez. What were the Cubs thinking?
-Even the recession is
Donovan's fault
.
-Arizona fans who vandalized Donovan's house
are caught, stupid
.
-The Phils sign
Jayson Werth
, adding to the signings of Cole Hamels, Shane Victorino, Ryan Madson and Joe Blanton.
-
D-Will is on the rise
.
-I can't make this up:
Michigan hired Gary Robinson as its defensive coordinator
. Yeah, that Gary Robinson.
-Derrick Favors is
going to Georgia Tech
. If you don't know who Derrick Favors is, watch
this
:
-Sweet video of
young Shaq
.
-Ray Finkel would like a
word with you
, Sav.
-Ahmad Nivins
is balling
:
Ahmad Nivins, St Joe's: Nivins is a 6'9 senior for the Hawks who has been a beast down low in A-10 play of late. Nivins has 3 straight double doubles putting up 28 points & 20 rebounds against URI, 16 points and 13 rebounds against St. Bonaventure, and 25 points and 10 rebounds against Charlotte. It's no surprise that St Joe's won all three games and Nivins has been the main reason for their success in the A-10 so far.

Stats: 19.6 points, 11.0 rebounds, 2.0 blocks, 66.5% FG
-Mark McGwire's brother is
ratting him out
.
-Claude Lemieux is
playing again
in the NHL. I hate Claude Lemieux.
Oh, and I saw "Gran Torino" on Monday, and that movie is the shit. Just throwing that out there.