So on consecutive days, Tuesday and yesterday, I received wedding invitations from friends. That's right, two of my friends, both of whom I've known since I was in elementary school, are getting married. You know what that means? I'm getting fucking old. And while people around me are getting married, I'm lucky if I can take my focus away from sports long enough to finish an entire conversation with a female. Needless to say, I won't be getting married any time soon, but I hate the fact that this makes me feel old. And hate seems to be a theme here today.
Today, my brother-in-law emailed me the
100 players you love to hate
, a list that is from September 2007. While it is a bit too long to touch on in its entirety, I would like to address two things: Andre Ware and the Philadelphia section.
Andre Ware is on this list under quarterbacks, and he should be. Know why? He's
a fucking moron
.
And here is the Phillies section:
PHILLIES DIVISION

26. Dick Allen, Philadelphia Phillies and elsewhere: The Albert Belle of his era, Allen was a fearsome power hitter who was still hated in Philly. Some of the abuse, including a stream of racial epithets from fans, was unwarranted. But Allen often came across as immature and selfish: He once missed a doubleheader against the Mets because he went to see a horse race that morning and got caught in traffic on the way back, then walked out on the White Sox with two weeks to go in the 1974 season.

27. Mike Schmidt, Philadelphia Phillies: Yes, they even hated the greatest third baseman in major league history. Schmidt's reserved demeanor on the field gave some the perception that he was aloof, a trait Phillies fans hated most when Schmidt would walk back to the dugout after striking out. In related news, Philly fans, while incredibly loyal to their teams, are also insane.

28. Scott Rolen, Philadelphia Phillies: Hated because he wasn't Mike Schmidt.

29. Von Hayes, Philadelphia Phillies: Another former Phillie who lacked passion, Hayes also carried the twin burdens of being a good, but not great player, and of being acquired in an infamous, lopsided traded with the Indians. In reference to the trade, Hayes earned the unflattering nickname "Five-for-One."

30. Bobby Abreu, Philadelphia Phillies: Perpetually underrated offensive player who derives a lot of value from his great batting eye. Or from Phillies fans' perspective: lazy, good-for-nothing albatross who couldn't get out of town fast enough.

31. Pat Burrell, Philadelphia Phillies: Why do Phillies fans hate him? Let's see: No. 1 overall pick, signed to a $50 million contract, terrible defender, who strikes out more than almost anyone else in baseball. On the other hand, Burrell's also one of the baseball's most dangerous power hitters when he's on his game. Watching Phillies fans figure out how to deal with Burrell's recent hot streak has been a rare treat.
I can't speak for Dick Allen, or even for Mike Schmidt because I was too young (although I know I loved him when I was little), but Rolen deserved it because he was a baby and an underachieving hitter here. Great fielder, but a pussy. Von Hayes, I was also young, but garbage. As far as Bobby goes, I always loved Bobby. He was a great hitter and had a cannon. I'd take him back in a second. Sure, he was a terrible fielder and scared of the wall, but I always liked the guy.
And Pat, well, I think we all know how public perception has changed since becoming
World Fucking Champions
.
Anyway, all this got me thinking about some of the players who have played in Philadelphia that I absolutely hate. This won't be a complete list I'm sure, as I'm guaranteed to leave a few guys out, but here's my airing of the grievances.
Flyers:
1. Karl Dykuis.
Dykuis was one of the worst defensemen in the history of hockey. Honestly. This guy turned the puck over more than anyone ever. And I hate him. I hate him so very much.
2. Eric Desjardins. I know this is a strange choice to many of you. Desjardins was a longtime Flyer who had very good offensive skill. But what people fail to realize is that he never hit anyone, anywhere, ever. He was the softest of the soft. And what people really fail to remember is that he, more than any player I have seen before or since, let playoff pressure get to him. He made many tremendous passes in the playoffs … right to the other team. Look up "turning over the puck in the playoffs (especially in your own zone)" and you'll find a picture of Desjardins. You were overrated. No one else will admit it, but you were. And I hate you.
3. John Vanbiesbrouck.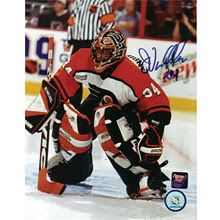 Man, did you suck as a Flyer. What made matters worse was how fucking good you were against the Flyers before you came to Philly. You suck.
4. Roman Cechmanek. One of the most insane goaltenders ever. You were also awesome in the regular season, and then imploded in the playoffs every God damn year. Hell, you even skated off the ice on your own teammates. I hate you so much. The Flyers should have kept Boucher.
5. Jiri Dopita. You were heralded as the best player not in the NHL. Yeah, that's like being called the tallest midget in the world or the smartest woman in the world. In the end, you're still short and dumb. Dopita sucked donkey balls, and for a guy who was huge, never hit a fucking thing. You weren't in the NHL for a reason: You are garbage, and I hate you.
Sixers:
1. Kyle Korver.
You were a fan favorite when you were here … except with this fan. A blind, retarded ape could play better defense than you. And sometimes you refused to set your feet on your shot, and that's when you missed. If you were off shooting, you were worthless. Utah is a much better fit for you.
2. Willie Green. DO. NOT. WANT. Please, DiLeo, just bench this bum. Please.
3. Tryone Hill. Or as I like to call him, Skeletor.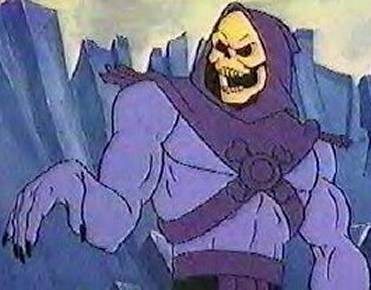 Not only were you the ugliest player in the NBA, but you had bricks for hands and nothing in that decrepit skull. I once witnessed you in the playoffs, live, against the Pacers, turn the ball over on three straight possessions. Then you jacked a three, when you never made a three in your life, with tons of time left on the clock. You suck, Tyrone Hill. You suck so very much.
4. Shavlik Randolph. You went to Duke, which is already a strike against you, as a heralded recruit. And then you underachieved and completely sucked when you were a Blue Devil. Somehow, you made the Sixers. And while you hustled, you had no skill. You are poor man's Jason Smith, and I mean Jason Smith right now—hurt. Go to hell, Shavlik.
5. Matt Harpring. Worst. Free agent signing. Ever. You were pretty good before you came to the Sixers. Then you sucked when you got here. Couldn't shoot, couldn't defend, couldn't rebound. You head off to Utah and become serviceable again. Fuck off.
Phillies:
1. Adam Eaton.
I would rather be forced to cut my own eyes out of my head, eat them, puke them back up and eat them again than have to watch Adam Eaton take the hill for the Phillies. He was awful before he got here, and somehow, he has been even more awful here. Take your $9 million this year and disappear. You are literally the only Phillie from this World Fucking Champion squad that I despise completely. I will never say a kind word about you ever.
2. Mitch fucking Williams. You are fuckface. I hate you. You ruined my life once. Thank God it's been restored, no thanks to you. You were the worst closer ever, and you suck as an analyst, too. People who forgave you and enjoy your work with Comcast are fucks. I mean this from the bottom of my heart. Fuck you, Mitch Williams. Fuck you right in the ear.
3. David Bell.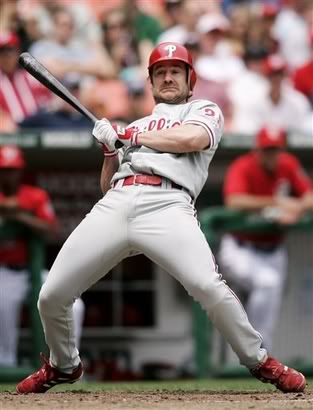 Sweet Jesus, where do I begin here? You couldn't hit. You couldn't field. You couldn't run. You didn't walk. What the fuck did the Phillies sign you for again? You were the worst third baseman I've ever seen for the Phillies, and that's saying something if you think about the years between Charlie Hayes and Scott Rolen. Charlie Hayes wasn't even good.
4. Travis Lee. Now, Travis Lee was definitely one of the best fielding first basemen I've ever seen. I mean that. He was right up there with Rico Brogna. But man, he couldn't hit worth a shit. The guy was huge, yet he hit less home runs than fucking Tommy Green, or so it seemed.
He also called us low class for booing Scott Rolen on Harry Kalas bobblehead day, when the Phillies were playing Cardinals at the Vet (I was there). And what made me hate him even more: I went to a Phillies game at Camden Yards with the charles. In BP, Travis Lee hit every single pitch out of the park. I swear to God. This made me furious. You couldn't leave my life soon enough, Travis.
5. Jose Mesa. Joe Table, as they say, was the right-handed Mitch Williams. He was on shitty teams as the shitty closer. Somehow he racked up saves, even though he sucked. Although I do respect the fact that he said he'd hit Omar Visquel every time he faces him (although I love Omar, oddly enough), and that Joe Table video at the Vet was tits.
Eagles:
1. Chris Boniol.
Fuck this guy. Before he came to the Eagles, he was a Cowboy, and he was awesome. He set the NFL record for most consecutive field goals made. Then he came to Philly and couldn't make a God damn chip shot. What a worthless pile of shit—good for the Cowboys and horrible for the Eagles.
2. Todd Pinkston and James Thrash. Now, some of you may be saying, "That's two players." In body, yes, but when you combine the production of Stinkston and Trash, you get almost not quite one full, competent receiver. Basically, these two guys, who were Donovan's two main targets for the first three runs to the NFC Championship game, were terrible. They couldn't get open. They couldn't catch. They weren't overly fast. And they caused the few interceptions McNabb threw by their sheer incompetence. I hate them both so very much.
3. Mark Simoneau.
You're slow. You're white. And you suck. The Eagles signed you because you were supposed to be an athletic, quick linebacker. In reality, you were slow, horrible in coverage, and terrible at tackling. The only athletic ability you had seemed to be running straight into blockers. You routinely took the wrong route to the ball and rarely came up with a big play, except that one time you took the ball from Eddie George. That was sweet.
But overall, you were pure garbage. You were slower than Dhani Jones, dumber than Barry Gardner and worse at coverage than Chris Gocong. In the Super Bowl, you were the single worst player on the defense. I hate you, much like I hate the majority of white linebackers. Call me racist.
4. Reno Mahe. Better known as Fair Catch, which was the only thing he was good at.
5. Sean Morey. I have no idea how or why you are in the NFL. You sure as shit aren't a receiver. You're too slow to be a return man. And really, you aren't good at anything. Did I mention I hate white people?
Well, there you have it. Those are the 5 players I hate for each team that came to mind while I was airing the grievances. So to all those highlighted above, go get fucked. And Happy Festivus!