My brain is just fried right now. Completely fried. I really have nothing to say at the moment, so here's some links to look at. My laziness knows no bounds.
-
Crazy end
to the Heat-Warriors game.
-
You Been Blinded
has the funny and the sad of NFL players and guns. There's paralyzed Jacksonville Jaguar Richard Collier giving his
first interview
after getting shot, and then there's Plaxico
Jackass
Burress
In Da Club
.
-Rich Tocchet and Steve Downie
are back in town tonight
.
-And since everyone is posting Derrick Rose taking Andre Miller to school, here it is. (Sorry Andre, I tried to stave it off, but man, you got rocked.)
-
No arbitration
for Moyer of Burrell.
-Austin Burton would like to remind you that Jason Richardson can
still dunk
:
I saw J-Rich win the dunk contest in person at the Wachovia Center. That guy can just fly. Good to see him bringing back the dunk.
-The
nastiest crossovers
:
-Former 76er Rodney Rogers
was injured in an ATV accident
. Sounds pretty serious.
-Some
awesome hits
from the 2008 season.
-
Some much deserved love
for Jeff Carter.
-You gotta love hockey, especially when the
players mix it up with fans
.
-Plaxico
calls 911
.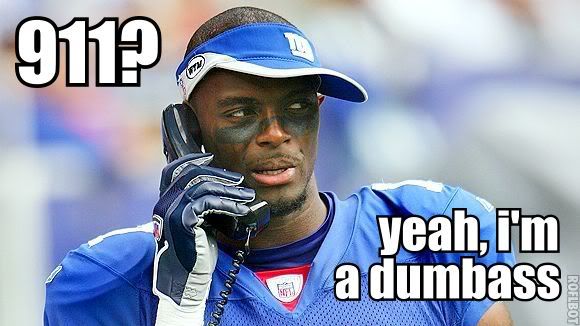 -The Nittany Lion was arrested for DUI last week and
will most likely miss the Rose Bowl
.
-A nice article on
Penn State's Rose Bowl season
.
-Leitch discusses
newspapers
, along with his NFL rankings—Eagles-16.