As I'm sure you're all aware of, Giants wide receiver Plaxico Burress was
suspended
for two weeks (one game, the Giants have a bye Sunday), by the team for skipping out on the team without telling why he was absent or returning any calls.
Well,
Deadspin
dug up
this tidbit
:

Totowa police responded to two domestic disturbance calls at Giants receiver Plaxico Burress's home the past few months, borough police Chief Robert Coyle confirmed today.

In both instances, Burress's wife, Tiffany, had phoned the police, reports show. Temporary restraining orders were obtained in each but were later dismissed in state court.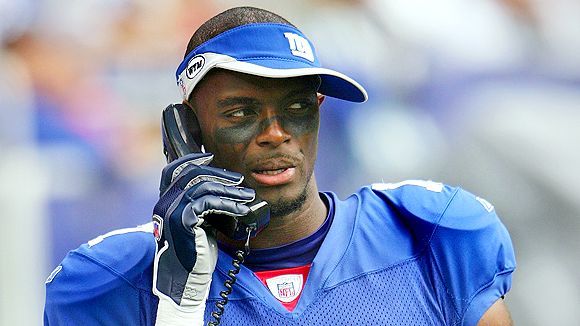 Bitch, you betta check yo-self. Plaxico will slap a ho!
Sounds like Plax and
Brett Myers
would get along swimmingly.
And you know what, just because, here's that sick catch by Morgan State wide receiver Edwin Baptiste.
Yeah, that's a catch worthy of a slap on the back. Pun intended.