Khalid has a very nice little preview for the 2008-09 edition of the 76ers over at
SLAM
. Save for a few typos, it's an excellent read.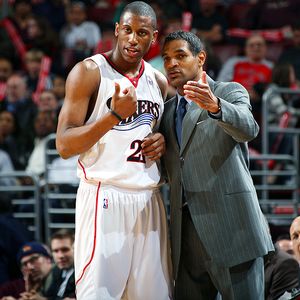 Khalid's prediction for the new-look Sixers: 52-30 and a possible trip to the Eastern Conference finals.
I'll take it one step further. With a deep, talented bench to go along with a tough starting five of Andre Miller, Andre Iguodala, Thaddeus Young, Elton Brand and Samuel Dalembert, I see this team getting 55 wins and definitely making it to the Eastern Conference Finals, renewing the Boston-Philadelphia rivalry. Anyway, check out the preview. Pretty nice stuff.