OK, let's just try to forget about last night's shitshow for a second and go back to the earlier portion of the weekend. You know, the part that didn't suck.
In fact, Friday and Saturday were pretty awesome all around. With everyone's favorite(?) midseason acquisition on the mound, the Phils jumped out to a 3-0 lead thanks to Ryan Howard's decision to take the MVP from all comers in September.
With a 3-0 lead, the Phils tried to give it away with all sorts of errors, but Joe Blanton pitched the
game of life
, well Phillies life anyway, going 6 innings, giving up just one earned run on 5 hits. The Phillies got themselves some breathing room thanks to a bases-loaded, bases-clearing double by Chase followed by a double by Howard, the bullpen did its job, and the Mets lost, making the magic number 1 heading into Saturday.
I have to tell you all, Saturday was a hell of a day for me. Arkansas Fred and I left for Penn State to attend the game against Illinois at 8 with the intentions of getting there early, staking a good spot to watch the Phils game at 3:55 and then heading over to Beaver Stadium. So we left town at 7 in the morning and headed to State College.
We're on our way up 476, off toward 80, when we get through the Lehigh Tunnel and Arkansas Fred, driving at the time, turns to me and asks, "You got the tickets, right?" Now, when Arkansas Fred asks this, it's usually just a formality. He expects some snide remark from me because I have never, ever, in my entire life, forgotten my tickets to any sporting event, and I've been going to sporting events my whole life. Until Saturday. When I heard the question, I stopped a second, thought, and said, "Oh man, I don't. I really don't have them. I left them in my school bag and I left my school bag in my room." Back in Philadelphia. Arkansas Fred thought I was joking. I was not. For the first time in my life, I forgot my tickets. I'm a jackass. Arkansas Fred was pissed. We turned around, headed back to Philly and made a 3-hour trip into a much, much longer one.
But still, we got to State College at 12:30 for an 8 o'clock game, so shit, we still plenty of freakin time. Fred and I walked around campus for a few hours, checked out the sites and sounds (women) of our former stomping grounds and settled in to Rotelli on Calder, where it just so happens Arkansas Fred's former roommate works. Now, there is one disclaimer here: Rotelli is owned by a Pittsburgh fan, albeit it a pretty awesome one who actually likes Philadelphia, so we had to ask to get the Phils game on. Naturally we did, and they obliged, so we were set with spots at the bar, right in front of the TV. It was glorious.
After a few 22 ounce Yuenglings, I was ready to go.
Once the game started, I was transfixed on the television and the beer. Meanwhile, on the other televisions around us, Florida was losing to Ole Miss, Wisconsin was losing to Michigan and Alabama was routing Georgia. And all that was great, but I only had eyes for Fox and the Phils game. Jamie Moyer was dealing, but John Lannan was keeping pace. Until the 4th. Chase and Howard led things off with back-to-back singles and both scored on sac flies. 2-0 Phils. Nice.
In a bar full of people only interested in college football, Arkansas Fred and I were going completely nuts over the Phils. At that moment, with the rally towels waving and the fans going wild, we wished were were there. Not in State College. But still, it was pretty awesome watching. But it wasn't all joyous. Those pesky Nats eked one out the next inning to keep things close. Until Jay Werth continued his ascension into a real everyday player, homering to right to make it a two-run lead once more.
Moyer, just as expected, was masterful again, exiting after 6 with just a run charged to him. After Durbin did his thing, it was on to Ryan Madson in the 8th who had suddenly become a pretty dominant setup guy in recent weeks. But his string of good fortune took a hit, as Madson surrendered a run to make it a 3-2 game. Still, he got out of it with the lead, so the game was in the hands of Mr. Perfect.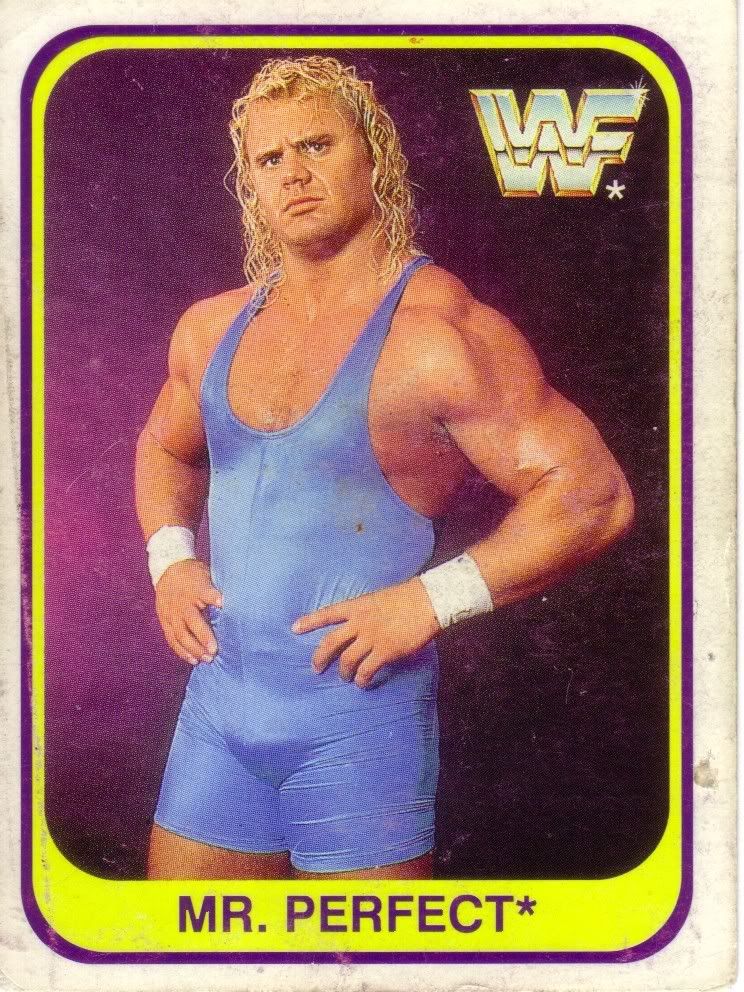 Thankfully, Pete Happy hit an RBI in the bottom of the 8th to drive in Shane and give the Phils a 4-2 lead. Certainly, I was ever-confident the division was ours. And then Lidge, he of the 40-for-40 in save opportunities, made things a bit interesting.
After starting things off with a strikeout, Lidge gave up a single, walk and single, making it a 4-3 game just like that. Then, Arkansas Fred said, "You're going to be perfect all year and blow it now!" I turned to him and told him to shut his fucking mouth and never speak again. Sure, it didn't look good, but I had faith. For a second. Then Cristian Guzman singled to load the bases with one out. Shit! Now I was nervous, pissed and ready to explode, one way or other. Then
this
happened:
HOLY SHIT! WHAT A FREAKIN PLAY! WHAT A PLAY! I KNOW I HATE YOU, JIMMY, BUT MAN DO I LOVE YOU TOO! GREAT STOP! HUGE! WHAT A TURN! FUCK, YEAH! And I started pounding the bar with my hand, yelling in excitement. I was a happy, happy man.
From there, Arkansas Fred and I walked up to Beaver Stadium, settled down in our seats and got set for a tough football game. And let me tell you, it was a tough game. Illinois was no joke. Juice Williams and Arrelious Benn, along with the spread offense, gave Penn State all it could handle. After a stalled drive to open the game, Illinois marched right down the field and took a 7-0 lead. But Daryll Clark led Penn State right back to tie the game with a 1-yard TD run of his own.
However, the Illini answered, as Juice hooked up with Benn for a 33-yard score. Then Derrick William scored for Penn State on a 21-yard touchdown catch, and it looked like whoever had the ball last would win the game. Penn State's offense continued to move the ball at will, but Illinois' spread was giving Penn State fits. And there are many reasons why.
First off, Penn State's nickel defense is just plain stupid. Instead of bringing in a third cornerback, Tom Bradley sends in another safety and puts Mark Rubin on a wide receiver. Rubin is slow. And he's white. And he's a safety. He cannot cover wide receivers, especially one as good as as Arrelious Benn, evident by the 54-yard touchdown he gave up to Benn. Second, Tony Davis is the one starting corner and he is very solid. On the other side, A.J. Wallace and Lydell Sargeant split time and are both pretty good. Sargeant has started the majority of games this year and A.J. was getting the bulk of the playing time Saturday. So when you go to nickel, why not bring Sargeant instead of another safety and actually have another guy who can cover? You know why? Because as good as the guy is, and he is damn good, sometimes Tom Bradley is really dumb. There's really no other explanation for it.
But hey, the Lions did manage to pull it out, 38-24, because of three people over everyone else: Derrick Williams, Evan Royster and Navorro Bowman. D-Will, now in his senior season, was the prize recruit not only for Penn State, but the country when he came in in 2005. He started off just as you'd expect, taking college football storm, before a broken arm derailed his freshman campaign. Then in 2006, he underachieved, and last year, D-Will got off to a slow start. But he gained momentum down the stretch, and the man has carried it over into his final season in Happy Valley.
And Saturday, D-Will did something no player had ever done in Joe Paterno's 2,000-year run as head coach. Derrick Williams became the first Nittany Lion under Paterno to rush for a touchdown, catch a touchdown and return a kick for a touchdown. And his 94-yard return in the 4th quarter was HUGE. I lost my damn mind when he took that to the house.
Evan Royster has simply been Mr. Unstoppable this season.
For the game, Royster had 139 yards on just 14 carries, as his offensive line continued to open the holes and Royster continued to take advantage. In 5 games this season, Royster has racked up 524 yards on just 66 carries, averaging nearly 8 yards a pop, and he has 7 touchdowns. The man has been a beast.
And now on to
my man
, Navorro Bowman.
The redshirt sophomore has been without question the best player on the Nittany Lion defense this year. He's the most athletic linebacker on the team, and he should play every snap of every game on defense. He is a stud. Saturday was just another example of that. He had a team-high 10 tackles, including a huge hit in the fourth quarter on Daniel Dufrene that forced a fumble that Penn State recovered. The man is a beast. Through 5 games, he leads the team with 45 tackles and 25 solo tackles.
Meanwhile, Tyrell Sales stinks. He's too slow to play this game. And Josh Hull is no better. If I had my way, Bani Gbadyu, another athletic linebacker, would start with Bowman, and Penn State would play with three corners most of the time, playing Hull and Sales sparingly, especially against spread offenses. And on running downs, they could play their version of the nickel with Rubin moving up closer to the line of scrimmage and bringing in another safety. But alas, I'm no coach, and I don't take seniority into account. All I care about is putting the best players on the field. I wish Penn State did the same from the get-go, but JoePa loves him some seniors. Even if they suck horribly like Anthony Morelli last season.
Anyway, it's hard to gripe about the game as a whole. Penn State won. The offense looked great again, even without Jordan Norwood playing due to injury. Daryll Clark has proven again that Penn State made the right choice quarterback, and now the Nittany Lions are the highest-ranked team in the Big 10, now No. 6 in both polls. Also, the douchebag fellas in our section had a little squabble, but Arkansas Fred will get you more on that.
All around it was a great Saturday. And in case you haven't heard, the Mets lost yesterday while the Brewers won, which means, if I'm doing my math correctly, the Mets choked away a playoff berth yet again. The Phils take on the Brewers at 3 on Wednesday.