I can honestly say that I cannot remember an Eagles game that was as satisfying as yesterday's win. I hate Pittsburgh. I really do. Those people, well they are not my kind of people. They are dumb, smell funny, look stupid, have a penchant for saying just idiotic things, and their city is just not very good. So to be in the Linc, and have so many of those d-bags walking around, sitting NEXT to and behind me, and to watch them suffer in person was just great.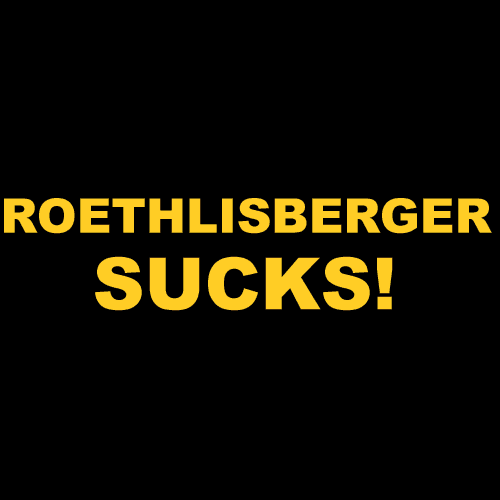 I also would like to say, shame on all the Eagles fans who sold and sell their tickets to away team fans. What is wrong with you people? Why buy tickets if you are just going to sell them to assholes? Kill yourselves. I have a cousin who has tickets next to our season tickets. The fucking asshole has not been to a game in two years and sells his tickets to someone different every game. He sold them to 4 Pittsburgh fans for yesterday's game. I don't like my cousin. I don't really consider him family. I hope I never talk to him again. And I'm a hundred percent serious about that.
As for the game itself, I love defense. I love blitzing. I love Brian Dawkins. They blitzed from everywhere. Big Gay Ben did not know where they were coming from next. The linebackers, safeties and linemen were amazing. Jim Johnson looked like the smartest man alive. Brian Dawkins gave everyone who said he was old and finished a big FUCK OFF. To be a safety and play the way he does, with total disregard for his own personal well being, and to be 34 years old is incredible. If anyone ever sees Brian Dawkins on the street or in a restaurant, they should just walk up to him and thank him for being alive. That's the truth.
That is a big win against a team who was supposed to be one of the best teams in the NFL. The Eagles did it with only Booker and Buckhalter for almost the entire game as their running backs. Also, I would like to give Andy Reid credit. With your team up by 6 points with under three minutes to go in the game and in field goal position, you RAN THE BALL three times in a row. It could be the first time that has ever happened. You needed to run the ball and you did. I was simply amazed.
That Eagles' victory, accompanied with a huge Phillies win and a Mets loss made Sunday, a pretty nice little Sunday. Also, the U.S. beat Europe for the Ryder Cup, which is the most exciting golf you could ever watch. It's just something about the U.S. beating Europe that makes it that much more exciting.
I would also like to point out that USC started a defensive back that was arrested for a felony resisting arrest last week against Ohio St. Also, 41 Notre Dame students were cited for underage drinking including two football players, and some lacrosse and soccer players. But it's no big deal because it's not Penn State. I can only say so many times how I'm sick and tired of people complaining about Joe Paterno not controlling his program when it happens everywhere. These are 18-23 year old kids on their own for the first time in their lives with a bunch of people their own age. Of course they're are going to act like idiots. Not one coach in the country has complete control over their program. Everyone acts dumber in a group of people. Mob rules every time and the mob is always an idiot. All I'm saying is Joe Paterno is the all-time wins leader in college football again and anyone who questions his control over his program should just shut the fuck up already. He has earned the right to do whatever he wants. He made that program and he's not going to ruin it.